Diamond Veteran Navneet Goenka, Now Glitzkoin CEO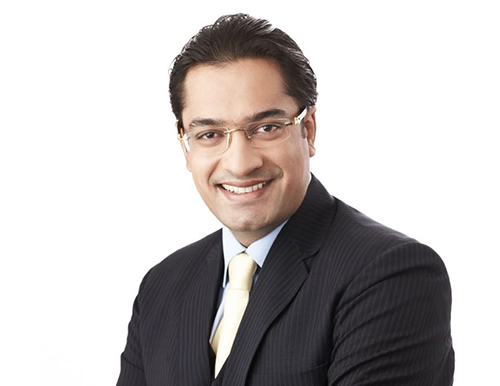 Digitial currency and blockchain are the latest buzz in the world of technology, so why is Navneet Goenka a second generation diamond veteran, now the CEO of GLITZKOIN. This does make an awesome case study related to modern management. For those of you who are still unaware, the GLITZKOIN project has been launched to develop a blockchain based diamond trading platform. While many blockchain projects launch a crypto currency, just because it is in fashion - the concept of digital currency is very suited to diamond trade.
Given that blockchain and crypto currencies represent the latest technology, how does the idea of a non-technical CEO fit in with the general mindset. Navneet Goenka's words might give us an hint, he said '.... technology in itself means nothing until, it can be put to some good use. In the case of the GLITZKOIN diamond blockchain, it is the deficiencies in the diamond industry are sought to be addressed. Unfortunately, this is one industry that will resist change in every possible way...'.
By moving Navneet from the advisory team to the post of CEO, the GLITZKOIN project is sure to face lower resistance from industry stakeholders. Putting it simply, the diamond industry would look at the CEO as an 'insider', like one of them. There is much to learn from the bold move, it is generally almost always that a technical project is headed by a technical guru.
It was Navneet Goenka in his advisory post who had clearly listed the inefficiencies in the diamond industry that, this blockchain would address. We should of course mention here that, it was a group of Stamford University friends that, introduced him to the concept of blockchain. It is therefore no surprise that the GLITZKOIN project would be implemented on the Stellar blockchain. It was Stamford University that developed the Stellar technology.
What we should understand is that, the move to make a diamond veteran the CEO of a blockchain project does not, belittle the importance of technical expertise. A glance at the GLITZKOIN team will show that, there is no dearth of technical talent. The project continues to scout for top talents to induct in the team.
In the coming years and decades we should see a stronger trend towards, industry specialists heading projects. This would be true even in cases where super technology is involved.
Related Resources: Navneet Goenka Appointed Glitzkoin CEO