Jewellery Malaysia, CERES Gold
Way too many jewellery shops in Malaysia and most of these, are concentrated in the main city Kuala Lumpur. Buying gold jewellery involves some critical parameters to be evaluated and these go beyond, beautiful designs and budget price tags. Issues like true gold content, fine craftsmanship and researched designs - could be even more critical than beauty and friendly price tags. Havin said that it would not be fair to expect a casual jewellery buyer to express that level of knowledge and diligence. It iss important for jewelers to build confidence in buyers, this without using smart sales talk and half truths! CERES Gold in Kuala Lumpur Malaysia has leveraged on its expertise and reputation to, take up a significant share of retail jewellery sales in Malaysia. The spacious CERES jewellery showroom is located in the heart of Kuala Lumpur. The place is fast gaining a reputation as the best source for, stress free gold jewelry shopping in the country.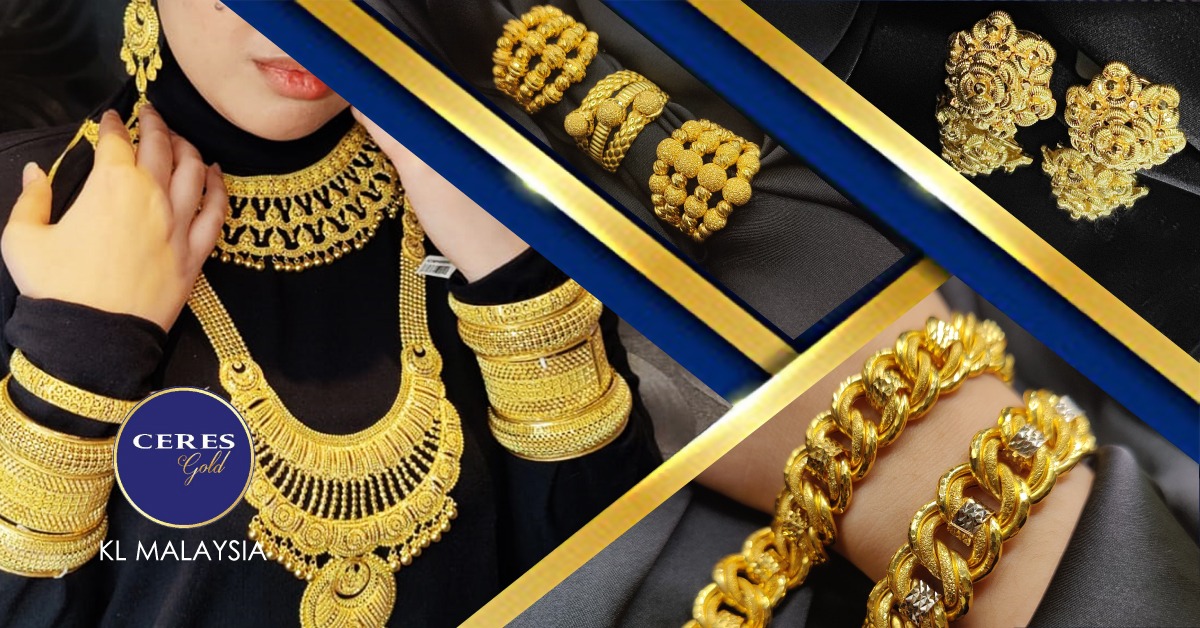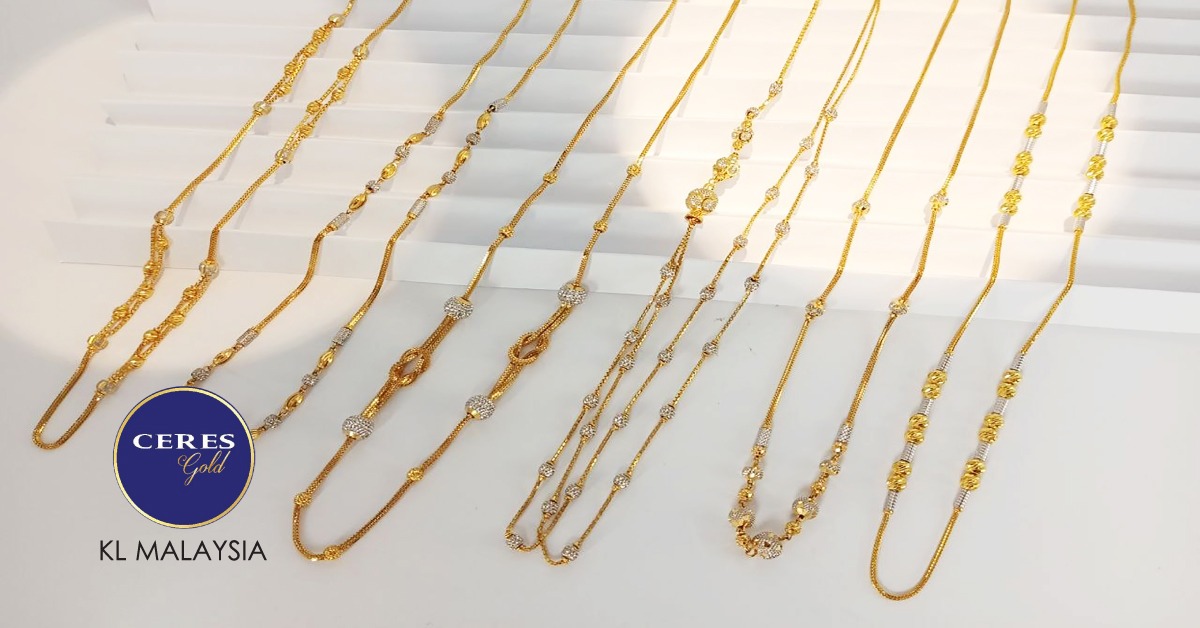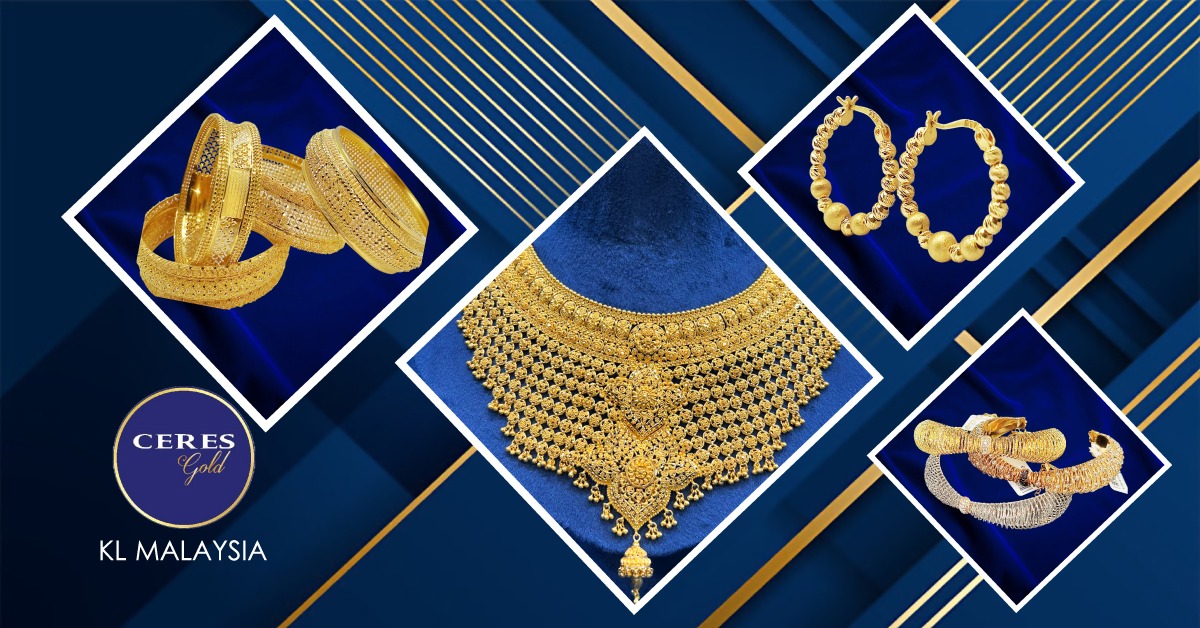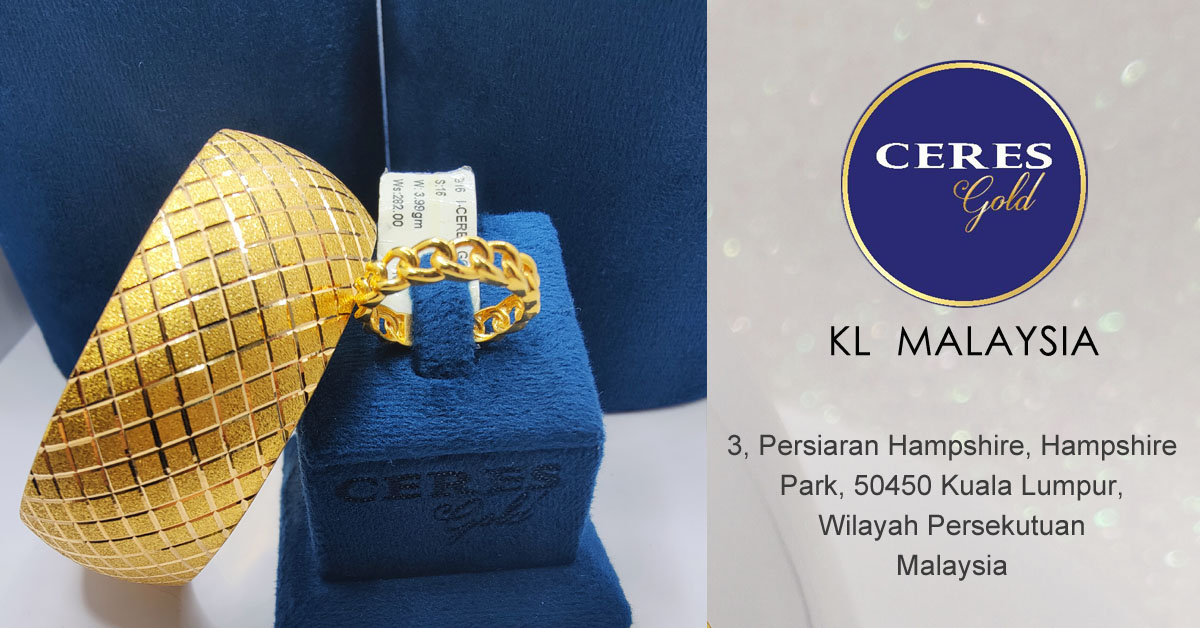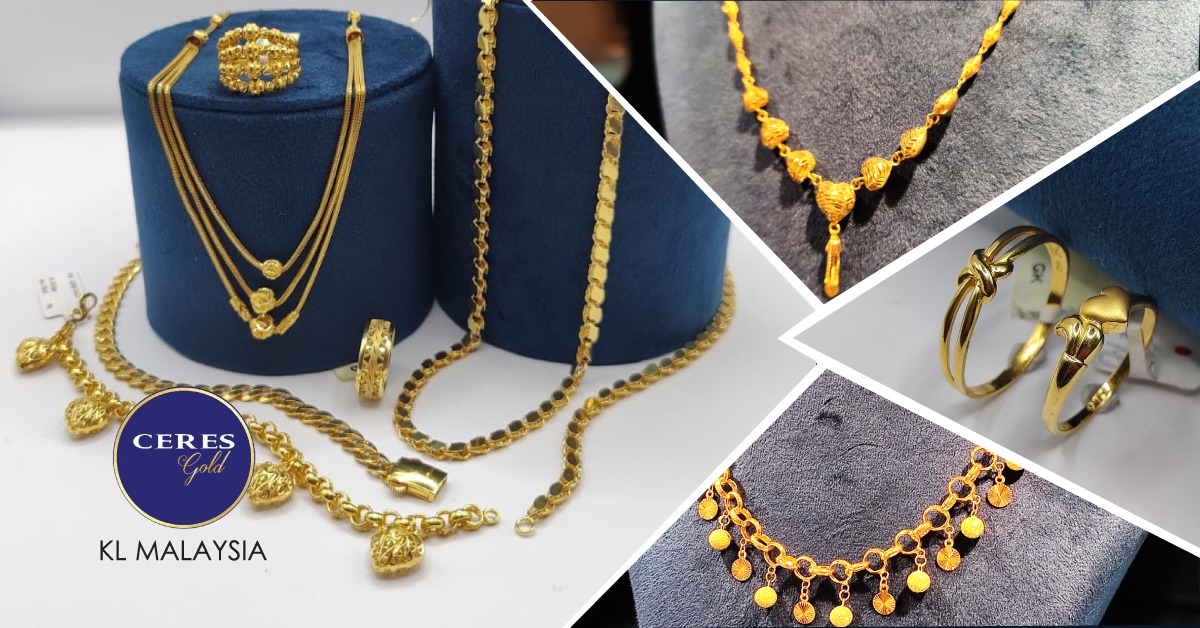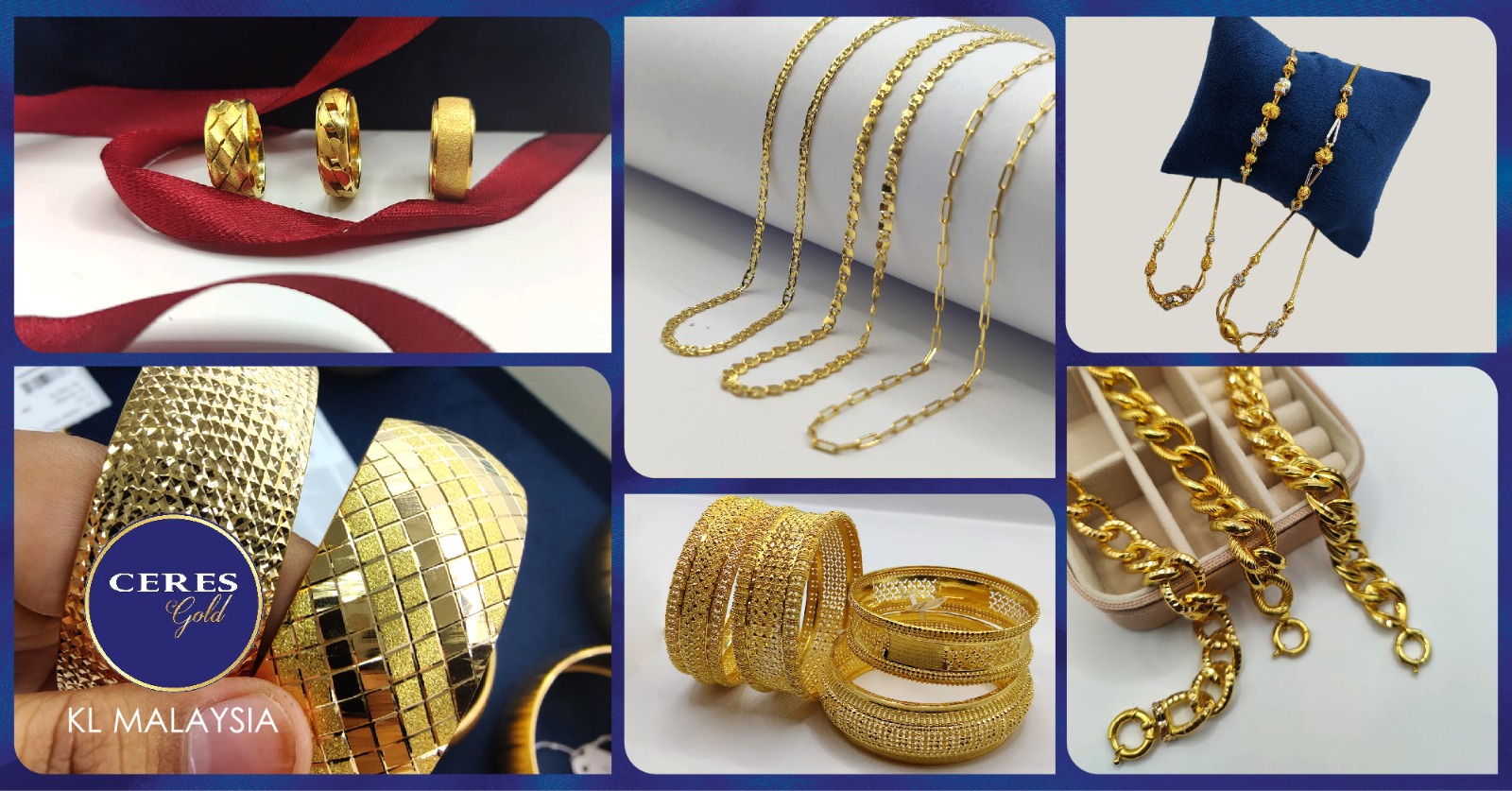 CERES GOLD HIGHLIGHTS
Crafted to Italian quality standards, CERES Gold 916 jewellery includes finely crafted jewels for men and women.
Prices at CERES Gold start at just RM 2,500 and this ensures that, jewellery at the Kuala Lumpur showroom covers a wide range of budgets.
CERES Gold designs include timeless classics and modern contemporary styles, something to complement every style statement.
Offering jewellery that confirms to superior standards means that, you are always assured of the right value for the price that you pay.
Gold chains and necklaces at the CERES Gold showroom, can be purchased as single pieces or as complete sets. Gold chains are available in a range of weights and prices.
If you happen to be looking for wedding jewelry, CERES Gold should be one of your choices in Asia. Shop for just single pieces or an entire set, our collections and styles are unique and exquisite.
CERES Gold is rightly rated as one of the Top 3 Jewelry Shops In Malaysia, the CERES jewelry brand has been one of the fastest growing jewelry brands in Asia. Jewelry shoppers in Malaysia have trusted the CERES jewelry brand for over a decade, we now see significant number of foreign visitors to Malaysia, making CERES Gold their shopping destination for fine jewelry requirements.
CERES GOLD ADDRESS
Persiaran Hamsphire, Off, Jln Ampang, City Centre, 50450 Kuala Lumpur, Wilayah Persekutuan Kuala Lumpur, Malaysia
CERES GOLD SOCIAL MEDIA
https://www.facebook.com/people/Ceres-Gold/100085672441384/
https://www.tiktok.com/@ceresgoldofficial
https://www.youtube.com/channel/UCHkRj2Tp1hSWDgpAasXXbQw
https://www.pinterest.com/ceresgold/
https://www.instagram.com/ceresgoldofficial/
GOOGLE MAPS LOCATION
Google Map Location: https://goo.gl/maps/2piz7H1vkeUpK1T17